03.12.2020
Editorial Note
The latest uproar of scholars, experts on Holocaust Studies, concerns the appointment of Effie Eitam as the chairman of Yad Vashem.
Eitam is a right-wing politician and a Brigadier General in the IDF.
Quite naturally, the nomination has triggered a storm of opposition. Prominent Holocaust scholars such as Deborah Lipstadt and directors of numerous Holocaust and Jewish museums had added their voices of condemnation.  Some 750 signatories, among them researchers of the Holocaust, wrote an open letter protesting the appointment.  It also included Prof. Moshe Zimmermann; Prof. Amos Goldberg; Prof. Daniel Blatman; Prof. Adi Ophir, who are known experts in Holocaust Studies and radical political activists. The open letter states that "Eitam's hateful rhetoric towards Israeli Arabs and Palestinians stands in opposition to the stated mission of Yad Vashem."  Dr. Anat Matar, the BDS activist, also signed this petition.    
Last week, the Israeli National Academy of Sciences published a press release expressing its position regarding the candidate. The author is Prof. Israel Bartal, a member of the National Academy and the chairman of the Committee for the Examination of the Status of Holocaust Research and its Teaching in Israeli Universities. Bartal called to "seriously consider a suitable candidate for the chairmanship of Yad Vashem, to promote Yad Vashem's status in the academic research sphere in Israel and around the world and its vital contribution to commemorating the Holocaust in the national and international collective memory, as well as to understanding the circumstances and results of this unprecedented event in the history of the Jewish people and human history."
In June, IAM discussed the National Academy report titled "Decline of Israeli Contribution to Holocaust Studies," which showed a decline in the quality of Holocaust research. The report listed some 218 Holocaust-related courses were taught to students at all levels while only 53 courses have dealt directly with the Holocaust. Others focused on Holocaust commemoration and representation, as well as general historical context. The explanation given was that such scholarships often addressed "softer" aspects of the discourse and have postmodernist influences. The report also warned of the politicization of Holocaust research. The report was a veiled criticism of some radical Holocaust researchers who push the Holocaust-Nakba equivalence.

In particular, IAM discussed several Holocaust experts such as Amos Goldberg, one of the Holocaust-Nakba equivalence architects, who is "Protecting Holocaust Denial for Political Gains." In a co-authored article with Alon Confino, they wrote, "To understand Zionism, we must listen to the voices of its victims." Because "the contemporary discourse on antisemitism ignores the colonial aspects of Israel and Zionism." The authors cite a claim that "a renewed Arab antisemitism was little more than Zionist propaganda." According to them, "Israel is a powerful state, a wrongdoer, and an occupier. Jews, like all human beings, can be both victims and victimizers." Therefore, it bestows on Jews "a double responsibility: to fight antisemitism worldwide while, as Israelis, to bear responsibility for crimes against the Palestinians."
Political controversy regarding the commemoration and research of the Holocaust t is nothing new. It recently reached Yad Vashem itself. In 2018 visitors noted that a picture which depicted the meeting of Adolf Hitler and the Mufti of Jerusalem Haj Amin al-Husseini has been removed. After questioning, it became apparent that it was not coincidental. As well known, al-Husseini travelled to Berlin to urge Hitler to build extermination camps in Palestine to complete the Final Solution project. Critics argued that the picture was taken down because Dorit Novak, President of Yad Vashem, is the mother of Yuli Novak, the executive director of the radical group Breaking the Silence.
Worth noting that Novak is not an expert in Holocaust Studies. Before moving to work in Yad Vashem, Novak was the Director of the Wisconsin Plan in the Ministry of Industry, Trade, and Labor.
Clearly, Bartal is right, Yad Vashem would be better served if prestigious scholars of Holocaust Studies are appointed. Yet, the political controversies should not be ignored.
Israel's Pick to Head Holocaust Memorial Stirs International Uproar
Critics are protesting the nomination of Effie Eitam, a retired general and far-right politician, to lead Yad Vashem, a hallowed Israeli institution.
The Hall of Names, bearing names and pictures of Jewish Holocaust victims, at the Yad Vashem Holocaust memorial museum in Jerusalem.Credit…Menahem Kahana/Agence France-Presse — Getty Images
By Isabel Kershner
Nov. 28, 2020
JERUSALEM — For years, his name was synonymous with intolerance and right-wing extremism.
So when Israel's conservative-led government nominated Effie Eitam to be chairman of Yad Vashem, the country's official Holocaust memorial and one its most hallowed institutions, it prompted an uproar.
Mr. Eitam, a 68-year-old retired brigadier general and former minister, has spent the last decade in the private sector. But his provocative statements from the early 2000s advocating the mass expulsion of Palestinians from the occupied West Bank and barring Israel's Arab citizens from politics linger on the public record.
The appointment could have "devastating consequences," said Israel Bartal, a professor of modern Jewish history at the Hebrew University of Jerusalem, who said he would be forced to cut all contacts with Yad Vashem's research institute after years of cooperation. "An institute headed by a person with such extreme opinions and controversial human values will never be taken seriously within the global academic community," Mr. Bartal said.
Holocaust survivors, Jewish organizations and an international array of historians have denounced the appointing of such a contentious figure to head Yad Vashem. They say that in addition to recognizing the Nazi genocide of six million Jews as a unique event, the institution is also responsible for upholding universal moral values and educating people about anti-Semitism and racism.
Yet despite the pushback, a government appointments committee vetted and approved Mr. Eitam's candidacy in mid-November. Only a cabinet vote now stands between him and the post.
"This is more than a colossal mistake — it's a tragedy," said Deborah E. Lipstadt, a professor of modern Jewish history and Holocaust studies at Emory University in Atlanta who has written several books on the subject. "Appointing Eitam to this position would be a blot on Yad Vashem's reputation and Yad Vashem's record."
Mr. Eitam and Yad Vashem declined to comment on the appointment.
But Mr. Eitam's defenders say he is the victim of a kneejerk left-wing campaign purely because he is right-wing and religious. They view him as a war hero and an experienced manager who could steer Yad Vashem out of a severe financial crisis that has been compounded by government budget cuts and a drop-off in donations because of the coronavirus pandemic.
The upshot is that Yad Vashem, an almost sacred institution that world leaders are expected to visit while in Jerusalem, has gotten caught up in the political and culture wars of a polarized country where the dominant right-wing battles the liberal left and is increasingly at odds with the more liberal streams among world Jewry.
Worse, experts say, it comes at a time when anti-Semitism is resurgent and far-right forces in other parts of the world are promoting Holocaust denial.
"You don't play politics with the Shoah, and this is playing politics with the Shoah," Professor Lipstadt said, using the Hebrew term for the Holocaust.
She is one of 750 historians, Jewish studies experts and cultural figures who signed a petition protesting the appointment, which was submitted to Yad Vashem's board of trustees and Israel's Parliament this month.
Yad Vashem's current chairman, Avner Shalev, 81, is a respected, apolitical figurehead. He announced in June that he was stepping down after a 27-year tenure.
Zeev Elkin, the minister with responsibility for Yad Vashem from Prime Minister Benjamin Netanyahu's conservative Likud party, chose Mr. Eitam with Mr. Netanyahu's full support.
Still, government approval may not be imminent. Because of coalition infighting, all senior appointments are frozen, and Benny Gantz, who leads the centrist Blue and White party in Mr. Netanyahu's coalition, is likely to block Mr. Eitam's advancement by denying him a majority if it comes to a cabinet vote.
But Mr. Elkin and Mr. Netanyahu insist that he is still their sole candidate.
Mr. Eitam, a resident of a settlement in the Israeli-annexed Golan Heights, grew up as a secular Jew and became observant after the 1973 Middle East war.
He was decorated for his role in one of the war's most desperate battles and later took part in a raid to free mainly Israeli hostages in Entebbe, Uganda. Mr. Netanyahu's older brother, Yonatan, a legendary figure in Israel, was killed while leading the raid.
But Mr. Eitam once compared Israel's Arab citizens to a cancer and a "ticking bomb" and said Israel would ultimately have to expel most Palestinians from the West Bank.
During the first Palestinian uprising in the late 1980s, when he was a brigade commander, some of his soldiers were prosecuted for beating a Palestinian man to death. The soldiers said they had beat him on the commander's orders.
Ultimately, Mr. Eitam received a severe reprimand, and his promotion to the rank of brigadier general was long stalled. Yet his military career spanned nearly three decades.
Mr. Elkin, the minister responsible for Yad Vashem, denounced what he called an "ugly" and "hypocritical" campaign spearheaded by political forces who never objected to appointments from the left wing of the political spectrum.
"True, he made a few unsuccessful remarks," Mr. Elkin said of Mr. Eitam in a telephone interview, "but that was 15 or 20 years ago." Mr. Elkin also said that some of those statements had been taken out of context.
Mr. Elkin cited as a reference point Joseph "Tommy" Lapid, a Holocaust survivor and acerbic leader of a liberal, secular, centrist party who went on to become chairman of Yad Vashem's advisory council. Mr. Lapid once said that Palestinians "might begin to think" of the effects if 10 car bombs were to go off in 10 Palestinian cities and kill 500 Palestinians.
"That's a more shocking statement to my mind," Mr. Elkin said, "and nobody opposed his appointment."
One leader of the campaign against the appointment is Colette Avital, a former Israeli diplomat and Labor party lawmaker who now chairs the Center Organizations of Holocaust Survivors in Israel, an umbrella group for 58 Holocaust organizations. She said she had suggested alternative candidates to Mr. Elkin from the political right.
"There are people who don't represent the left but can project an image of tolerance, understanding and moderation," she said. Regarding the claims against Mr. Lapid, she said, "Two wrongs don't make a right."
Other apolitical bodies have criticized Mr. Eitam's nomination, including the Anti-Defamation League and some Yad Vashem donors.
"Yad Vashem should stay above Israeli politics and keep its irreproachable record and moral high ground," Joel Herzog of the Swiss Friends of Yad Vashem wrote in an email.
Critics are baffled as to why Mr. Elkin settled on Mr. Eitam. But it might signal a desired shift that would bring the institution more in line with the government after some recent run-ins.
In 2018, Yad Vashem issued a stinging critique of a joint statement by the prime ministers of Israel and Poland that was meant to resolve a rift between the countries over a Polish law criminalizing some statements on the Holocaust. Complicating matters, Yad Vashem's chief historian, Prof. Dina Porat, was involved in drafting the joint statement, apparently in a private capacity.
Supporters of Mr. Eitam said that he could project a more muscular, Jewish and Zionist-centric image from Yad Vashem for Israel's battle against anti-Semitism. Mr. Elkin said Mr. Eitam's whole army career had been devoted to the lesson of the Holocaust summed up by the phrase "Never again."
"That is something fundamental in his character, the essence of his character," Mr. Elkin said.
© 2020 The New York Times Company
=======================================================
https://www.jpost.com/israel-news/750-jewish-and-holocaust-scholars-sign-petition-against-yad-vashem-head-649701
750 Jewish and Holocaust scholars sign petition against Yad Vashem head
Eitam's critics say he is unfit to lead because he called for most Palestinians in the West Bank to be expelled and for Arab Israelis to be excluded from the country's political system.
By BEN SALES/JTA NOVEMBER 20, 2020 06:43
A broad coalition of Jewish studies scholars and directors of Jewish and Holocaust museums has signed a petition opposing the proposed appointment of Effi Eitam, a far-right Israeli politician, to chair Israel's Holocaust museum.
The petition, which has 750 signers, is the latest protest against Eitam. Prime Minister Benjamin Netanyahu and his allies advanced Eitam's candidacy earlier this year to be the next chairman of Yad Vashem, which serves as a Holocaust museum, memorial and research center. Eitam is a former decorated general in the Israel Defense Forces and was a government minister who led a right-wing religious Zionist party.
His critics say he is unfit to lead the institution because he called for most Palestinians in the West Bank to be expelled and for Arab Israelis to be excluded from the country's political system. Eitam also was reprimanded by the IDF's chief of staff because soldiers under his command beat a Palestinian to death. His supporters point to his experience as a general and political leader.
Israeli politicians, Holocaust survivors and the Anti-Defamation League have called for his name to be withdrawn. Now they have been joined by the hundreds of scholars, including Susannah Heschel and Deborah Lipstadt. The list also includes the current or former directors of the Buchenwald memorial and Jewish museums in Budapest, Warsaw, Munich and elsewhere.
"Eitam's hateful rhetoric towards Israeli Arabs and Palestinians stands in opposition to the stated mission of Yad Vashem," the petition reads. "Appointing Effi Eitam as Chair of Yad Vashem would turn an internationally respected institution devoted to the documentation of crimes against humanity and the pursuit of human rights into a mockery and a disgrace."
=======================================================
עמדת הוועדה לבדיקת מצב מחקר השואה והוראתה באוניברסיטאות בישראל של האקדמיה הלאומית הישראלית למדעים בנושא איתור מועמד ליו"ר הנהלת יד ושם
23/11/2020
פרופ' ישראל ברטל, חבר האקדמיה הלאומית הישראלית למדעים ויו"ר הוועדה לבדיקת מצב מחקר השואה והוראתה באוניברסיטאות בישראל, שלח בתחילת השבוע בשם הוועדה ועל דעת מועצת האקדמיה מכתב הנוגע למינוי יו"ר הנהלת יד ושם. המכתב נשלח לראש הממשלה ח"כ בנימין נתניהו, לראש הממשלה החליפי ח"כ בני גנץ ולשר להשכלה גבוהה ומשלימה ח"כ זאב אלקין.
במכתב קורא פרופ' ברטל "לשקול בכובד ראש איתור מועמד מתאים ליו"ר הנהלת יד ושם שיקדם את מקומו של יד ושם במערכות המחקריות האקדמיות בארץ ובעולם כולו ואת תרומתו החיונית להנצחת השואה בזיכרון הקיבוצי הלאומי והבינלאומי, כמו גם להבנת שורשיו, נסיבותיו ותוצאותיו של אירוע חסר תקדים זה בתולדות העם היהודי ובהיסטוריה האנושית."
דוח הוועדה, דוח מצב תחום לימודי השואה באוניברסיטאות המחקר ובמכללות בישראל 2020, פורסם באביב 2020, והצביע על ירידה של ממש במעמד הבינלאומי של מחקר השואה המדעי בישראל. חברי הוועדה, כולם חוקרים מן המעלה הראשונה, התריעו על ליקויים הטעונים תיקון. הם הציעו שורת המלצות שנועדו להבטיח את המשכו של מחקר מדעי ברמה גבוהה בתחום, הן מבחינת התכנים, הן מבחינת המתודולוגיה, ולקדם הוראה אקדמית מעמיקה של התחום.
בין היתר, ציינה הוועדה לשבח את הפעילות המחקרית העניפה הנערכת במוסד יד ושם בשיתוף פעולה הדוק ועתיר השגים עם מוסדות מחקר בינלאומיים חשובים בעולם ותוך קשר הדוק ומפרה עם קהילת החוקרים והחוקרות בארץ.
הוועדה, שמסקנותיה אושרו על ידי מועצת האקדמיה הלאומית הישראלית למדעים, המליצה לחזק ולהעצים את מחקר השואה בישראל, זאת, במיוחד, על ידי "תמיכה בפעולות המחקר של המכון הבין-לאומי לחקר השואה ביד ושם, בשימור מלא של עצמאותו האקדמית והמקצועית, וחיזוק שיתוף הפעולה המדעי שלו עם האוניברסיטאות".
לקריאת דוח הוועדה
================================================
https://drive.google.com/file/d/1BjwhjlZslGnX2ogpn7Mx9B9Fh5MLrIye/view
OPPOSITION TO THE SUGGESTED APPOINTMENT OF EFFI EITAM AS CHAIR OF YAD VASHEM
For many years the Israeli Holocaust memorial Yad Vashem, its archives and research departments, has been one of the most important partners of our work, wherever we are situated, whether Jewish or non-Jewish scholars of Holocaust, Antisemitism and Jewish studies, active in museums, archives, education or research.
Yad Vashem, the Israeli state 'Memorial to the Martyrs and Heroes of the State of Israel in the Holocaust' commemorates the Nazi extermination of the Jews. Its declared goal is not only documentation, research and education but also prevention – of barbarity and future acts of genocide. The International School for Holocaust Studies, which is part of the memorial, aims at combatting anti-Semitism, racism and exclusion within society at large.
This urgent mission – to encourage civil society to actively watch, involve and intervene wherever racism and hatred threaten religious, ethnic or other groups and communities – is now at risk of being handed over to the outspoken right-wing extremist and historically illiterate politician Effi Eitam.
We are shocked by this outrageous proposal and protest against it in the strongest possible terms. Eitam's hateful rhetoric towards Israeli Arabs and Palestinians stands in opposition to the stated mission of Yad Vashem.
We add our voices to the protests of many notable Holocaust survivors in Israel who have spoken out against this proposed appointment. Appointing Effi Eitam as Chair of Yad Vashem would turn an internationally respected institution devoted to the documentation of crimes against humanity and the pursuit of human rights into a mockery and a disgrace.
===============================================
https://www.academy.ac.il/Index3/Entry.aspx?nodeId=842&entryId=21248
Report on the State of Holocaust Studies in Research Universities and Colleges in Israel
Approved by the Council of the Israel Academy on December 10, 2019 Published 2020
(Click here to download the report in Hebrew)
Abstract
The report on the State of Holocaust Studies in Research Universities and Colleges in Israel, published in 2020, summarizes the work of the Committee to Assess the Field of Holocaust Studies in Israel established by the Council of the Israel Academy, which commenced its work in 2017.
The committee's members were: Academy Member Prof. Israel Bartal (Chair), Academy Member Prof. Shlomo Avineri, Academy Member Prof. Yehuda Bauer, Prof. Havi Ben-Sasson Dreifuss of Tel Aviv University, Academy Member Prof. Shulamit Volkov, and Prof. Dina Porat of Tel Aviv University.
A review of the field of Holocaust studies and instruction shows this to be a major subject in Israel's academic institutions, featuring directly and indirectly in various frameworks and areas of activity. This broad range of activities and topics of study pointed to the need for a clear definition of the field and a mapping of the areas it includes. The Holocaust was an unprecedented event in which Nazi Germany and its collaborators tried to destroy the Jewish people and wipe out its intellectual and spiritual legacy and world of values. These actions stemmed from the anti-Semitic Nazi ideology, which viewed the Jews as an existential danger to Germany and a visceral threat to Europe and to all of humanity, but they were also rooted in European history and in the realities of nation-states in the twentieth century.

The committee mapped activities in this field in Israel's research and instructional institutions on the basis of information collected on three levels:

A. Holocaust research – the study of the persecution and murder of Jews by Nazi Germany and its collaborators in the years 1933-1945, and the intensive effort in those years to annihilate Jewish intellectual and spiritual assets and obliterate the influences of Jewish culture from the surrounding societies.

B. The historical and ideological contexts that must be known and understood for the sake of engaging in Holocaust research: Nazism, racism, anti-Semitism, Europe in the twentieth century, World War II, genocides, and relevant pre- and post-Holocaust events.

C. Shaping the memory of the Holocaust – commemorative and educational activities pertaining to the retrospective molding of the events of the Holocaust, and study of the representation of the events, contexts and commemorations of the Holocaust in the media and in various other areas.
Some of the material submitted to the committee reflects a fundamental disagreement in the Israel research community – between those who see the Holocaust as a unique and unprecedented event that should be studied as a separate field, and those who argue for incorporating into the broader field of genocide studies. The committee studied the question of how (if at all) Holocaust research and instruction reflect the scholarly conflicts over emphasizing the subject's Zionist-national or its universal-general aspects, and between the claim that the Holocaust was unprecedented and its portrayal as one of a series of genocides. A mapping of courses conducted in 2018 in Israel does not provide an unequivocal answer to how these disagreements among researchers are reflected in academic instruction, the committee concluded. The Hebrew University of Jerusalem ostensibly aspires to teach about the Holocaust in the framework of genocides and mass violence, but there, too, the courses focus mainly on the Holocaust itself. In other institutions, the course offerings do no indicate any attempt to place the Holocaust in a broader context, and the overwhelming majority of courses focus on the Jewish aspects. However, it should be emphasized that course titles are not necessarily indicative of their content. It may be that the lessons are more varied and oscillate between the two perspectives.
The committee found that academia in Israel has engaged extensively in the study and teaching of the Holocaust in recent years. Nonetheless, the report notes the tendency of young researchers to focus more on questions of remembrance and commemoration than on the core subjects of Holocaust research. Likewise, there is only sporadic study of the historical contexts. Research activity at the various Holocaust research institutes, both within and outside the universities, balances this tendency somewhat. The information examined by the committee indicated that most researchers in this field – whether their focus is on remembrance or on the core subjects of the Holocaust – tend to concentrate on rather limited and conventional topics. They refrain from addressing wider questions or theoretical and methodological issues. While the research focus on Jews is understandable, other questions, such as those relating to the perpetrators or to Holocaust victims from different population groups, have been relegated to the margins.
As noted, the extensive research activity in the field is neither balanced nor deep-reaching. The committee expressed concern that this lack of balance threatens the continued existence of a vibrant academic community of high international standing. For years, Israeli academia was at the forefront of Holocaust research. However, the contribution of Israeli researchers to international academic discourse in the field has significantly diminished in recent years. The reasons for this include the general decline of the humanities in Israeli universities, the particular challenges that Holocaust research poses to Israeli students, such as learning languages, analyzing archival sources, and their lack of exposure to a multiplicity of views and of familiarity with the event's broader contexts. The impact of a salient trend in contemporary research should also be noted – that of prioritizing study of the representation of historical events over probing "what really happened." This trend has shaped the ways in which students acquire their research tools and prepare the methodological underpinnings for their research, resulting in the situation described in the previous paragraph, of decreasing focus on the core subject and its historical and ideological contexts, which would demand mastery of languages and study of archival documents, coupled with increasing inquiry into the various aspects of the Holocaust's commemoration and representation. This development is contrary to research trends elsewhere in the world, which set the Holocaust and what happened in the course of it at the center. Researchers outside of Israel today focus, more than in the past, on studying Jewish life during the Holocaust period. Israeli academia has lost its leading role even in this central focus in the study of Holocaust history.

The committee received information on over 250 academic courses on the Holocaust; of these, 218 courses, at 19 institutions, were relevant to the committee's mandate. A mapping of Holocaust education by subjects indicates that 53 courses were devoted to the Holocaust itself and 40 to the historical contexts of the period, while 125 dealt with questions of commemoration and representation. Thus, the committee found that study of the core subjects received less emphasis than that of the representation of the Holocaust and its contexts. Some of the courses included in the material examined by the committee were intended for undergraduate students, some for graduate students, and some were open to all students. It is difficult to determine the extent of the continuity offered by these courses from one degree to the next within each institution (with reference to the universities, since the colleges offer only undergraduate degrees). However, it is clear that the range of subjects studied in Israeli institutions does not provide the future scholar with a comprehensive and systematic perspective on the Holocaust, nor does it give the students a broad and comprehensive picture of the field. Instruction tends to concentrate on only a few specific content-related, geographical or chronological areas. There is almost no effort to convey a coherent geographical and historical continuum relating to this period of history. In other words, there is not even one academic institution in Israel where it is possible to acquire a thorough and in-depth specialization in Holocaust studies.
Despite the extensive attention devoted to the commemoration and representations of the Holocaust, the committee did not find significant current instruction or research devoted explicitly to examining the Holocaust's impact on Israeli society. This subject is only partly reflected in the curricula described in the material examined by the committee – for example, the Holocaust's impact on Israeli jurisprudence. However, there is a whole bibliography of books and articles published in Israel and abroad focusing on the Holocaust's impact on Israeli society. The committee has no explanation for the gap between its findings and the wealth of research publications on this topic. The question arises of whether Israel has scholars who are capable of teaching and mentoring research on this subject. The bibliographical material discloses the names of several sociologists, legal experts, and specialists in Holocaust-related art and music who might be called upon to help address this deficiency in the current situation, at least in part.

An effort is needed to rectify the weaknesses identified by the committee in Holocaust studies and instruction in academic institutions in Israel. We recommend implementing activities aimed at fostering scholarly research on a high level, from the point of view of both content and method, along with in-depth academic teaching in the field. These activities should include:

A. Imparting the skills, tools and methods – disciplinary, linguistic, regional expertise, etc. – that future Holocaust researchers will need to contend with the complex challenges of the subject at the highest level; and strengthening the infrastructure required for research and instruction in fields essential to Holocaust studies.

B. Establishing an advisory system for students planning to engage in Holocaust research, so as to offer them a structured program of specialization (including suitable courses in different departments, language training in Israel and abroad, etc.); and allocating the requisite resources.

C. Establishing an inter-university program to enable research students to take advantage of the various strengths (in programs, methodologies and geographical specializations) of the different academic institutions; and establishing a national forum for research students (for which The Israel Academy of Sciences and Humanities would be an appropriate venue).

D. Adding staff positions at the research universities that currently have none for Holocaust researchers or that have reduced the number of such positions in the past three decades.

E. Leveraging agreements between The Israel Academy of Sciences and Humanities and academies around the world for exchanges of students, researchers and lecturers in the field; and mobilizing research institutes – first and foremost Yad Vashem's International Institute for Holocaust Research (while maintaining its complete academic independence) – that host leading scholars from overseas, with the goal of exposing the academic community to a range of opinions and to the latest research methods.

F. Supporting the research activity of Yad Vashem's International Institute for Holocaust Research and the preservation of its complete academic and professional independence, and strengthening its scholarly collaboration with the universities.

G. The committee expressed its hope that Israeli scholars and research institutes in Israel will take care to avoid lending a hand to tendentious historical distortions promoted by governments, governmental agencies and quasi-governmental organizations in the world that aim to diminish the direct or indirect responsibility of states or peoples for the Holocaust.
============================================https://www.jdn.co.il/news/israel/1003614/
מערכת JDN
י״ז בסיון תשע״ח – 31.05.18
18:38
האם מוזיאון 'יד ושם' הסיר את תמונת המפגש בין המופתי חאג' אמין אל חוסיני להיטלר ימ"ש, ואיך לטענת אנשי הימין קשור ארגון שוברים שתיקה לסיפור? במקביל: ב'יד ושם' הסירו את הכיתוב "אנשי המשטרה הפולנית" מתצלום מגטו לודג' לבקשת הממשלה הפולניתמאת: שמואל בן צבי, 'יום ליום'
"יד ושם, רשות הזיכרון לשואה ולגבורה, מופקד על תיעוד תולדותיו של העם היהודי בתקופת השואה, הנצחת סיפור חייהם וזכרם של כל אחד מששת מיליוני הנספים והנחלת מורשת השואה לדורות הבאים באמצעות הארכיונים, הספרייה, בית הספר המרכזי להוראת השואה, המכון הבין-לאומי לחקר השואה והמוזיאונים ועל ידי הכרה בחסידי אומות העולם". כך מגדיר 'יד ושם' את ייעודו באתר הרשמי של הארגון.
אלא שמתלונות שהועלו בימים האחרונים וחלק מהן הגיעו לידי 'יום ליום' עולה שאלה סביב הגדרה זו ומעוררת תמיהה רבתי.
התמונה של המופתי עם היטלר
כידוע, המופתי של ירושלים בתקופת השואה, חאג' אמין אל חוסיני, שיתף פעולה עם הצורר הנאצי אדלוף היטלר ימ"ש. הוא נודע באנטישמיות שלו ובהתנגדותו הגורפת לציונות והיה אחראי לפרעות ולמתקפות על היישוב היהודי בארץ ישראל ובארצות ערב. הוא היה מנהיג ערביי ארץ ישראל בזמן מלחמת העצמאות והנכבה. הוא השפיע יותר מכל מנהיג אחר על עיצובה של האידיאולוגיה השוללת את זכותה של המדינה היהודית להתקיים, ובין השאר נפגש המופתי עם היטלר ימ"ש בברלין.
על פי העדויות שהגיעו כאמור בחלק מהן לידי 'יום ליום', בעוד בעבר תמונה מהמפגש נתלתה בתצוגה של מוזיאון יד ושם כדי להוכיח את הקשר בין המופתי לגרמניה הנאצית. כיום התמונה הזאת כבר לא בתצוגה של המוזיאון ולטענת 'יד ושם' ל'יום ליום', התמונה מעולם לא הוצגה.
פגישתם של היטלר והמופתי, חאג' אמין אל חוסייני
מי שעורר את העניין היה חיים יואבי רבינוביץ, שהלך לחפש את התמונה הידועה וכתב על כך פוסט שאותו פרסם ברשתות החברתיות: "לאחרונה פרסמתי, שהתמונה המפורסמת של פגישת חאג' אמין אל חוסיני עם היטלר, הוסרה מהתצוגה ביד ושם. את המידע קיבלתי מעיתונאי מסוים. בעקבות פרסומי, פנו ליד ושם העיתונאי מנחם רהט וערוץ 20, ובתגובה 'יד ושם' דיווח, שיש בתצוגה שתי תמונות של המופתי, מבלי לגלות במפורש שהתמונה של המופתי עם היטלר, אכן הוסרה מהתצוגה".
"נסעתי למוזיאון 'יד ושם' לראות את התמונה, שאותה אני זוכר שראיתי במוזיאון 'יד ושם' יותר מפעם אחת", כותב רבינוביץ. "ואני יכול להכריז בכאב, התמונה של פגישת המופתי עם היטלר, אינה מוצגת עוד ביד ושם. ואיני יודע מתי היא הוסרה.
"שעתיים הסתובבתי ביד ושם, ולא מצאתי את התמונות, שדובר יד ושם התגאה בהן. המדריכים של יד ושם שהסתובבו בשטח, לא הצליחו לעזור לי, לבסוף, מדריך חיצוני הוביל אותי אל התמונות המדוברות".
"מסתבר", כותב רבינוביץ, כי "במקום נידח, מוצגות שתי תמונות קטנות (קצת יותר גדולות מגלויה) ואף אחת מהן אינה זאת עם היטלר. מי שיחפש בגוגל, ימצא עשרות תמונות של המופתי עם היטלר, עם הימלר, עם קצינים נאצים נוספים. בתמונה אחת שמוצגת, מופיע המופתי סוקר משמר כבוד של מוסלמים, כנראה בבוסניה. ובתמונה השנייה הוא מצולם עם שלושה אנשים, שלא הצלחתי לזהותם. קשה לזהות בתמונות אלה, קשר מובהק של המופתי עם השואה".
מתחת התמונות מופיע כיתוב קטן, "נזקקתי למשקפי קריאה", אומר רבינוביץ, ובו נכתב כדלקמן: "חאג' אמין אל חוסייני, המופתי של ירושלים, הסית את ערביי ארץ־ישראל נגד הבריטים והיהודים. כבר ב־1933 הביע תמיכה במשטר הנאצי. באוקטובר 1939 נמלט חוסייני לעירק, שם נטל חלק מרכזי בארגון המרד הפרו־נאצי באפריל 1941. לאחר דיכוי המרד גלה לגרמניה ושירת את מדינות הציר במלחמתם בבעלות הברית. חוסייני ניהל תעמולה ארסית נגד היהודים וניסה להשפיע על כוחות הציר להרחיב את תוכניות ההשמדה גם למזרח התיכון ולצפון אפריקה. באביב 1943 גייס וארגן יחידות מוסלמיות בוסניות בקרואטיה, שלחמו במסגרת הס"ס בבוסניה ובהונגריה".
התמונות שתולות כיום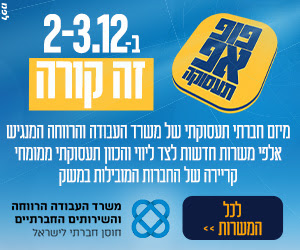 'יד ושם' בשירות 'שוברים שתיקה'
בשיחה ל'יום ליום' אומר רבינוביץ כי ראה בוודאות את התמונה של המופתי עם היטלר מוצגת בעבר במוזיאון, אך לא זוכר האם זה היה במוזיאון הישן לפני 13 שנה או גם במוזיאון החדש.
לעומת זאת גורמי ימין אחראים טוענים בתוקף כי התמונה הוצגה במוזיאון החדש והוסרה בסביבות שנת 2013. ולטענתם יש לכך קשר לזה שלתפקיד מנכ"לית 'יד ושם' מונתה הגב' דורית נובק, אמה של יולי נובק, לשעבר מנכ"לית בארגון השמאל הקיצוני 'שוברים שתיקה', ורצונם הוא להסתיר את שיתוף הפעולה בין הפלסטינים לנאצים ימ"ש.
לדברי רבינוביץ ל'יום ליום', גם בעת שהתמונה הייתה תלויה, הכיתוב בסמוך המעיט בחלקו של המופתי בשואה: "התלוננתי על כך שהתמונה אינה משקפת את כל מה שהיה שם, מהתמונה התרשמתי שזה היה ביקור חד פעמי של המופתי אצל היטלר. הסתבר לי אחר כך שהוא ישב שם ארבע שנים וישב לאייכמן ולהימלר על הווריד שלא יוותרו. בעיקר לקראת תום המלחמה, כשהיה ברור שהנאצים מפסידים. הוא ישב להם על הווריד. וכל הדברים האלה לא באים לידי ביטוי, כבר אז התלוננתי שזה לא בא לידי ביטוי".
על התמונות שתלויות כיום במוזיאון אומר רבינוביץ: "אין קשר בין היטלר לבין המופתי, אתה רואה שם את המופתי סוקר איזה משמר של המוסלמים ואתה לא מקשר בין אחד לשני, גם במלל הדל והפשוט לא מספרים את גודל האסון שם. הרי התוכנית שלו הייתה להקים בעמק דותן מחנה השמדה לכל ארצות המזרח".
פולין דרשה ו'יד ושם' נענתה
כאילו כל זה לא מספיק, ב'יד ושם' הסירו לאחרונה את המילים: "אנשי המשטרה הפולנית" מכיתוב תצלום מגטו לודג', בעקבות מחאה חריגה שהגיש משרד החוץ הפולני. לדברי המוסד, ההתייחסות למשטרה הפולנית הושמטה בגלל שבגטו הזה, בניגוד לגטאות ולמחנות אחרים, לא פעלו שוטרים פולנים. אנדז'יי פבלוש'ק, מזכירו של ראש ממשלת פולין, שביקר השבוע ב"יד ושם" עם סגן ראש הממשלה הפולני ירוסלב גובין, צייץ בחשבון הטוויטר שלו: "סוף סוף הטקסט שונה".
בתמונה נראים יהודים בגטו לודג' ולצדם לובש מדים נאצי עם צלב קרס על מדיו. ברקע נראה שלט אזהרה בגרמנית שעליו כתוב: "אזור מגורים של יהודים. הכניסה אסורה". בכיתוב התמונה המקורי נכתב: "שער הכניסה לגטו לודג'. חיילים גרמניים ואנשי המשטרה הפולנית שמרו עליו כל שעות היום והלילה". כעת הכיתוב מתייחס ל"כוחות שיטור גרמניים" בלבד.
תגובת 'יד ושם'
מ'יד ושם' נמסר בתגובה ל'יום ליום' כי בניגוד לפרסומים, לא חל שום שינוי בתצוגת התצלומים של המופתי במוזיאון לתולדות השואה ביד ושם מעולם:
אנחנו דוחים בשאט נפש את האמירות חסרות הבסיס כאילו יד ושם שוקל שיקולים פוליטיים בהחלטותיו לגבי התצוגה במוזיאון או לגבי כל פעולה אחרת שבתחום אחריותו.
במוזיאון לתולדות השואה ביד ושם מופיעים שני תצלומים של המופתי. התצלומים מציגים את פעילותו של המופתי בהקשר של רצח יהודי יוגוסלביה, שבו היה למופתי חלק פעיל.
התצלומים שמוצגים כיום במוזיאון לתולדות השואה ואשר מוצגים בו מיום פתיחתו בשנת 2005 הם: התצלום של המופתי בפגישה עם הימלר ותצלום מביקורו ביחידת המוסלמים הבוסניים בשירות הנאצים.
תצלומים אלה, הם אותם התצלומים שהופיעו גם במוזיאון ההיסטורי הקודם ביד ושם.
הבחירה שבהם נבעה מהרצון להציג את המופתי בהקשר של השותפות הפעילה שלו עם המרצחים הגרמנים הנאצים. (זאת בעוד על פי המחקר לפגישה עם היטלר לא היו השפעות מעשיות על המדיניות הנאצית).
להלן הטקסט המופיע במוזיאון מתחת לתצלומים: חאג' אמין אל חוסייני, המופתי של ירושלים, הסית את ערביי ארץ ישראל נגד הבריטים והיהודים. כבר ב־1933 הביע תמיכה במשטר הנאצי. באוקטובר 1939 נמלט חוסייני לעיראק, שם נטל חלק מרכזי בארגון המרד הפרו־נאצי באפריל 1941. לאחר דיכוי המרד גלה לגרמניה ושירת את מדינות הציר במלחמתם בבעלות הברית. חוסייני ניהל תעמולה ארסית נגד היהודים וניסה להשפיע על כוחות הציר להרחיב את תוכניות ההשמדה גם למזרח התיכון ולצפון אפריקה. באביב 1943 גייס וארגן יחידות מוסלמיות בוסניות בקרואטיה, שלחמו במסגרת הס"ס בבוסניה ובהונגריה. הטקסט הזה מופיע גם באנגלית.
מיום היווסדו של יד ושם ועד היום לא הוצגה בשום מוזיאון היסטורי של יד ושם התמונה של פגישת המופתי והיטלר. ביד ושם היה מוזיאון היסטורי שנפתח ב-1973 ונסגר ב-2005 ובו לא הוצגה התמונה הזו. במוזיאון לתולדות השואה שנפתח ב-2005, לא מוצגת התמונה הזו ולא הוצגה מעולם. יד ושם, רשות הזיכרון לשואה ולגבורה, לא קיימה מוזיאון היסטורי עד 1973.
באתר האינטרנט של יד ושם מאמרים, ערכי אנציקלופדיה ודפי תוכן המזכירים את חאג' אמין אל חוסייני ובין היתר מוצגים בו תצלומו של חאג' אמין אל חוסייני בעת סקירת יחידה של מוסלמים בשירות הנאצים וכן תצלום פגישתם של המופתי והיטלר:
בכתב העת המחקרי "יד ושם: קובץ מחקרים" ל"ה: 1 שיצא לאור בשנת 2007 פרסמנו מאמר על האיינזצקומנדו שהיה אמור להיכנס לארץ ישראל ולרצוח את היהודים בשיתוף פעולה עם הערבים המקומיים. המאמר דן בהרחבה גם במופתי ובערביי הארץ.
כמו כן, בימים אלה (אביב 2018) מפרסם מכון המחקר של יד ושם חוברת בסדרת "עיון וחקר" שבה מאמר פרי מחקרו של פרופ' דן מיכמן שעוסק בנושא המופתי בשואה.
באשר לתיקון הכיתוב במוזיאון על השוטרים הפולנים אומרים ביד ושם ל'יום ליום' כי בכיתוב שהופיע במוזיאון באזור שמציג את גטו לודז' נכתב כי משטרה פולנית שמרה על גטו לודז'. אלא שבפועל משטרה זו פעלה באותם ימים, אם כי לא שם אלא באזורים אחרים. הכיתוב המעודכן מדייק ואומר: "כוחות שיטור גרמניים" (שבהם שירתו גם אחרים בנוסף לגרמנים).
בניגוד לרושם שמנסים ליצור, לא הופעל שום לחץ על ידי איש. הגיעה פנייה בנושא, היא נבדקה על ידי ההיסטוריונים של יד ושם ובעקבות המלצתם תוקן הכיתוב כאמור. יד ושם גאה להיות גוף החורט על דגלו דיוק היסטורי ושאינו פועל ממניעים פוליטיים.